RELIGIOUS LIBERTY & YOU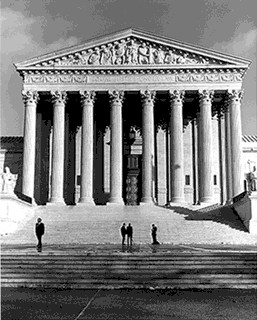 Religious Liberty and liberty of conscience are privileges that are taken for granted. Few of us realize what the cost of our freedoms are today, what they have been in the past, and what they will cost us in the near future. We have assembled a few of the more notable documents for your perusal. This page and content will be undated when appropriate. Check back.
Read these words carefully.... as if you were a lawyer.
Memorial and Remonstrance
James Madison, 1785
The Virginia Act For Establishing Religious Freedom
Thomas Jefferson, 1786
Home | Bookstore | Links | Comments
BIBLE SABBATH
PO BOX 300
ALTAMONT, TN. 37301